Have you every tried to walk your cat? I've seen the harnesses; my wife has wanted to get them for 2 years now for our cats, but in the back of my mind I'm horrified of the possibility of a stray dog running up to them and scaring them to death.
Now I'm not so sure that a dog would be my primary problem… Ted Regulski sent this one along, and since we think cats are wonderful, here you go: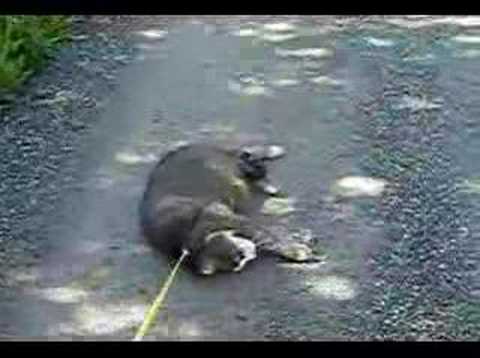 As you can see Sylvester is just having a super hard life and can barely bring himself to walk his owner. I think he liked being carried home though, his owner should have just started with the carrying in the first place and everything would have gone much better.
For those that thought Sylvester was adorable, you have to watch treadmill cat as well. An absolute internet classic and just as cute.