Oh goody. Looks like some Pennsylvania researchers have developed a robot that when dismantled (kicked apart in this case) will recognize it's missing pieces and re-assemble itself.
It makes me happy to know that scientists, even though they all watched Terminator and thought "Wow THAT sucks" are still working to solve that problem.
Remember in Terminator, when the skeleton is blown in half with the pipe bomb? Imagine how much more hilarious-er it will be if the top and bottom half could re-find eachother and just reconnect… you know, instead of slowing down the death-machine from destroying you.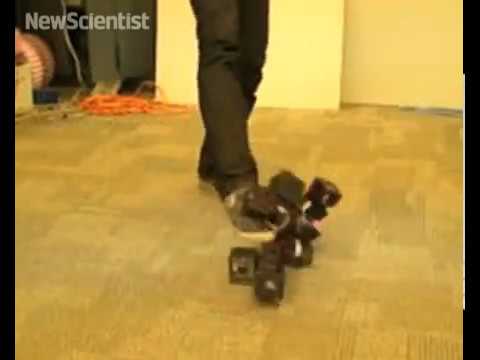 Thanks John Hering!