As we type this Google is in the process of announcing their new Chrome OS operating system at a Google Event (TechCrunch Live Coverage). Just like the Chrome browser is based on the Chromium OS project, Chrome OS will be based on the Chromium OS project.
Glancing around the source repository for Chromium OS it looks like the operating system is unsurprisingly based on Linux and more specifically based on a severely trimmed down Ubuntu build.
One oddity I noticed in the package listing was the inclusion of XUL Runner 1.9 (xulrunner-1.9 1.9.0.11+build2+nobinonly-0ubuntu1), which is the Mozilla platform for the Firefox browser. It's entirely possible that XUL is in there as a dependency of one of the other libraries though.
Right now without more time spent with the OS, it looks like Google is taking a NetBook QuickStart-OS type of approach. You boot your laptop up, it boots just enough Linux to get you to a desktop and spins up a Chrome instance for you and you're off to the races.
There have been a handful of mockup "screenshots" or people's renditions of what they think the OS will look like online, with some of the more plausible looking ones looking more like the one above and showing off a very simple desktop that is essentially a desktop with a quick launch bar for all the web-based products Google ships (Gmail, YouTube, Reader, Maps, etc.)
Update #5: Here a demo of the current Chrome OS UI — although Google mentioned that Chrome OS is still 1 year away from release and right now this is the UI they are working with: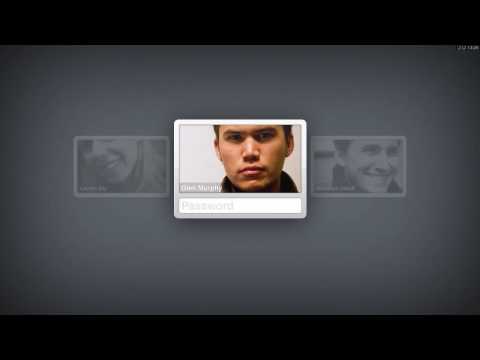 We'll post more as the event unfolds and gives us more details. So far though, given our affinity for Chrome as a browser and the power of Gmail, Google Docs and Maps all for an average computer user — this looks like a solid NetBook win across the board even if they do nothing more.
Update #1: Quote from Google Chrome team member:
It's been a year. We just announced we're over 30 million users – and now we're already over 40 million users.
Jesus, had no idea they had already rolled out to that many users, if I had to guess, I would have said 5-10 million at most were Chrome users. Congrats!
Update #2: Very interesting approach for Chrome OS and compelling as shit for NetBooks:
In Chrome OS every application is a web application. There are no native applications. That gives us simplicity. It's just a browser with a few modifications. And all data is Chrome OS is in the cloud. This is key, we want all of personal computing to work this way. If you lose your machine, you just get a new one, and it works.
Also looks like for security, everything is a webapp and runs inside the browser's security model, so no concern of installed viruses or anything like that.
(well, not until someone figures one out in JavaScript)
Update #3: A handy video explaining the security model behind Chrome OS: