Special Guest: Nick Fimbers.
Open with a bang and a child's dream.
Special Agent Handsomeface Goodfighter, is a sassy man. Robin is too old for this Chitauri. Whedon dialog in full awesome effect. COULSON LIVES you lying Handsomeface. Couslon stopped breathing for 40 seconds.  The Rising Tide is not to be confused with the Alabama Crimson Tide or Crimson Tide with Gene Hackman and Denzel Washington. I wish we had more time.
Handsomeface is almost a good as the Black Widow minus the little poop mark. Shepard Book proclaims Handsomeface is too fit. Tahiti has gotta be a reference to not there, checked out, punched out, at the Pearly Gates. C'mon Phil is an LMD! We won't love him less!
First commercial break
We are back in a diner and this kind of feels like Heroes. Our mild manner hero is offered sympathy hospital sex, Hacker chick is nervous but you know she wants a superhero team up. With great power comes a… DAMNIT Marvel. Just give us this one!
Phil is a silver tongued devil, with a really nice bus and man it find of feels a bit like the crew is coming back abroad Serenity. Handsomeface Fitzsimons interrupts lively British banter. Journey into Mystery reference! Couslon drives a pimp corvette called Lola, helicarrier reference and i'm glad we haven't and hopefully won't see it in the pilot.
Cute hacker lives in a VAN DOWN BY THE RIVER. Couslon isn't afraid of any kiddy locks.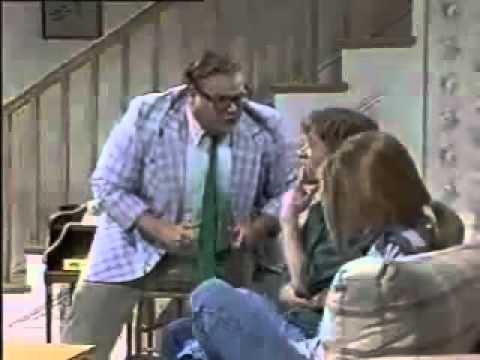 Commercial break number two, beer number two. man oh man this is a freakin ride!
Handsomeface is terrible at flirting and wants to do things the hard way. Hacker is channeling Marie with the purple shawl. Sorry, purple sleeves. S.H.I.E.L.D. covers up EVERYTHING. HYDRA is hopefully the villian! Or someone else, DOOM perhaps?
Centipede… come on! Oh no our hero is on some distilled Extremis from Iron Man 3 or at least the Extremis patch. The pilot/driver so far is our Team B leader and I like her cold detachment. Sweaty cosplay girls around Stark Tower, oh noes, bad bad dialog call.I think Phil just put the noisy cricket on the table.
Back to the field team and we have super awesome CSI going down. Super truth drug time into, HANDSOMEFACE for the swerve.  Handsomeface has red in his ledger and GRAMMSIE can't know! Our hero is back on the production line and he lost control way more than Bruce Banner did in South America with that soda company and he just killed his manager with a keg. Not an awful way to go.
Commercial break number three already.
Nick and I both feel like Hacker is a trying to hard to be sassy, she for sure does not live in van and is kind of a Aubrey Plaza sub. Not enjoying the gruff team meeting, not as good as the Avengers. Our hero has lost his moral compass and he doesn't know what is right anymore. What program? WHO RUNS IT. Apparently, this dude hasn't given a shit about his son because you know ORIGIN STORY. Okay it is not Extremis it is a derivative of the Super Soldier serum. Yup, he did remember his son… to you know kidnap him. Wait it IS Extremis, okay that makes 100% more sense.
Fourth commercial break and GO
Phil has balls of British steal, Field team leader is not happy about the ECW style beat down she got and I can't blame her. The UK science team I hate to admit is really starting to annoy me and it is almost a poor man's Doctor Who. Man and now we are are back to the Pursuit of Happiness with superheroes and you explode the fuck out of doors off of vans. It is great that they are not afraid to pull any punches. Handsomeface went for the "Kal-El: Man of Steel special" on our drugged out Psychotic Hero, but no dice.
Cop using the shotgun for long distance. "Well, I can't aim." Okie Jimmy, use the shotgun. Super powers make you fall/float weird. Field team leader just about puts that shotgun up the cops nose. Phil goes in umarmed and you know he is going to talk this dude down. Oh that old familar glow, man is going critical. Handsomeface YOU STANDDOWN WITH THAT SNIPER SHOT. Phil knows about gods and monsters and he won't let us down, EVER. Handsomeface just had to take the shot, but looks like our man might live. Apparently Juno is the field medic, but we are faking our hero's death. As it should be, give him a fresh start and return to a normal life.
HEAD of the centipede. Seriously, just call it HYDRA. Oh snap, we is almost have an 084? We REALLY want to know to how weird things are going to get. Phil is motherflippin JAMES BOND. Suck it Fury's hovercar!
12/12 Pack, I am a comic fan and I never thought I would live to see a S.H.I.E.L.D. show that channels Get Smart so amazingly.